Tickets on eventbrite:
https://www.eventbrite.com/e/january-executive-panel-discussion-why-ycp-in-silicon-valley-tickets-240216162007
- Why do we need YCP in Silicon Valley?
-How can YCP make a difference?
-How can YCP change your life?
Listen to the origins of YCP, meet past and present presidents and board members. Enjoy a discussion about what needs you see around you.
Join us at Canyon Heights Academy in Campbell for our January Executive Panel Discussion.
This panel discussion will be free for non members as well!
Be sure to RSVP!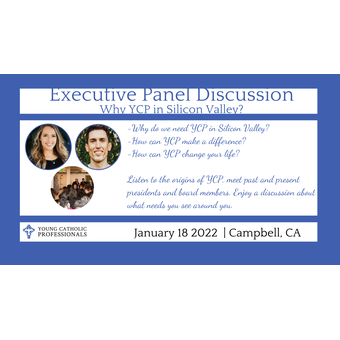 Canyon Heights Academy 775 Waldo Rd, Campbell, CA 95008